Travel
Congress Venue:
Chang Gung Memorial Hospital Chiayi / 嘉義長庚紀念醫院
Chang Gung Memorial Hospital Chiayi Branch is at the Chiayi County of Taiwan. It is convenient to approach from the Taoyuan International Airport (TPE) or Kaohsiung International Airport (KHH) either by car or by Taiwan High Speed Rail.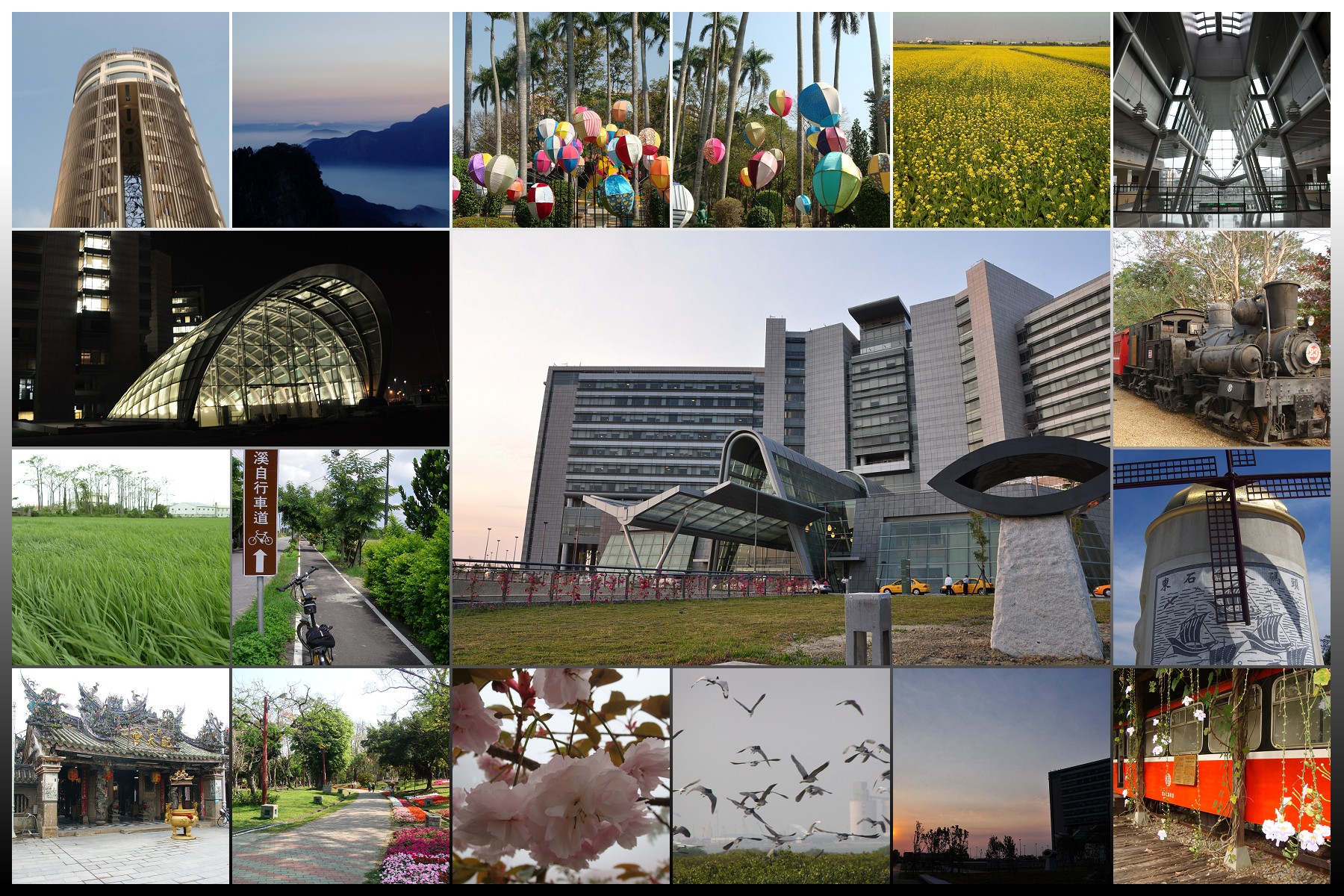 By Train


From international Airport.

It takes only 1 hr by Taiwan High Speed Rail from

Taoyuan Station

(near TPE international airport) and 30 mins from

Zuoying Station

(connected to KHH international airport) to Chiayi Station


From Chiayi Station

. Free public shuttle service is available to the congress venue.
(Route: to Chiayi County Stadium [Putzu], Stop: Chang Gung Memorial Hospital).
It takes less than 10 mins from the THSR Chiayi Station to the hospital.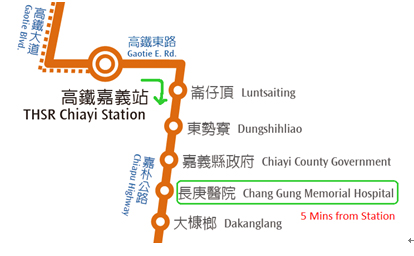 Time Table of Free Suttle Bus from Train Station to the Hospital


By Car


Door to door


Time of travel
Limousine
Lexus or Mercedes Benz (up to 3)
Mini Van
Hiace 2.7 or VW
(up to 7)
Taoyuan International Airport (TPE)
2.5 hrs
200 USD
200 USD

Kaohsiung International Airport (KLL)
1.5 hrs
120 USD
120 USD
1. Advanced reservation is required. Please contact directly to

to help you make the reservation.
2. Price includes tax, chauffeurs, fuel fee, and toll fee on high way
*

Rate may slightly varied upon availability, exact price will be recalculated upon reservation

.

If you need any further assistance, please contact directly to

. We are very pleased to help you.


---

環境與位置
61363 嘉義縣朴子市嘉朴路西段6號 詳細地圖


經度: 120°17'05" ( 120.2847)
緯度: 23°27'52" ( 23.4646)
交通資訊
自行開車
南下
一高- 水上交流道下(往朴子)-168縣道往西 (15分)
三高- 82東西向快速道路往西 - 嘉義縣政府交流道下 (10分)
北上
一高- 82東西向快速道路往西 - 嘉義縣政府交流道下 (10分)
三高- 82東西向快速道路往西 - 嘉義縣政府交流道下 (10分)
乘車指南
高鐵
嘉義長庚很靠近高鐵嘉義站,歡迎多加利用, 免費BRT到醫院門口 (5分)
高鐵嘉義站─崙仔頂站─東勢寮站─縣政府站─長庚醫院
頭班車 06:00 約 20 分鐘一車次