Each participant attending the conference needs to complete their own registration form, with payment to the Conference Secretariat. Please read the information below before completing the form.
Early bird discount deadline is 20 Aug 2018.
Domestic
For participants in Taiwan, please register via the TAFPRS website:
http://www.tafprs.org.tw/actions/action_view.asp?NType=1&id=306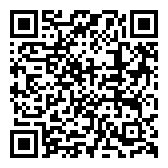 International
September 1-2
Registration Fee:
2-day Course

Before Aug 20, 2018

After Aug 21, 2018

Residents
NTD 4,500

(USD 160)

NTD 6,000

(USD 200)

TAFPRS members
NTD 7,500

(USD 250)

NTD 9,000

(USD 300)

Non-Member Physicians
NTD 9,000

(USD 300)

NTD 12,000

(USD 400)
Registration fee includes: participation in all sessions, lunch, coffee and refreshment breaks, and gala dinner.
Gala Dinner: Sep 1, 2018
Venue: NTUH International Convention Center, Taipei
Payment Options
ATM or Remittance
(Please Fax the receipt to the Secretariat for confirmation, Fax No: +886-2-87927193)
Account Title:台灣顏面整形重建外科醫學會
Bank Name:合作金庫銀行國醫中心分行(銀行代號:006)
Account Number:【5137-717-009570】
Wire Transfer
Wire transfer from your bank may be made directly to the account below.
All bank charges are to be paid by registrants. Please be sure to verify a registrant's name when wiring the fee.
Bank Name
Taiwan Cooperative Bank, Zihciang Branch (Bank No: 006)
Address: No.85, Sec 2, Nanking East Road, Taipei, Taiwan
Account Number: 5137-717-009570
Swift Code: TACBTWTP501
Recipient's Name: Taiwan Academy of Facial Plastic and Reconstructive Surgery
Email the receipt to secretariat after payment (Fax: tafprs@gmail.com)
Cancellation Policy
* A cancellation requires written notification via mail or e-mail.
* Cancellation before Aug. 20, 2018: 30% of booking fee will be charged
* Cancellation after Aug. 20, 2018: no refund will be granted
* No shows are considered to be an on-site cancellation and therefore will not be eligible for any refunds
The Secretariat of TAFPRS
Website: www.tafprs.org.tw
Mail: tafprs@gmail.com
Fax: +886-2-66061923
Address: No.325, Sec 2, Cheng-Kung Rd. Neihu District, Taipei City, 11490, Taiwan